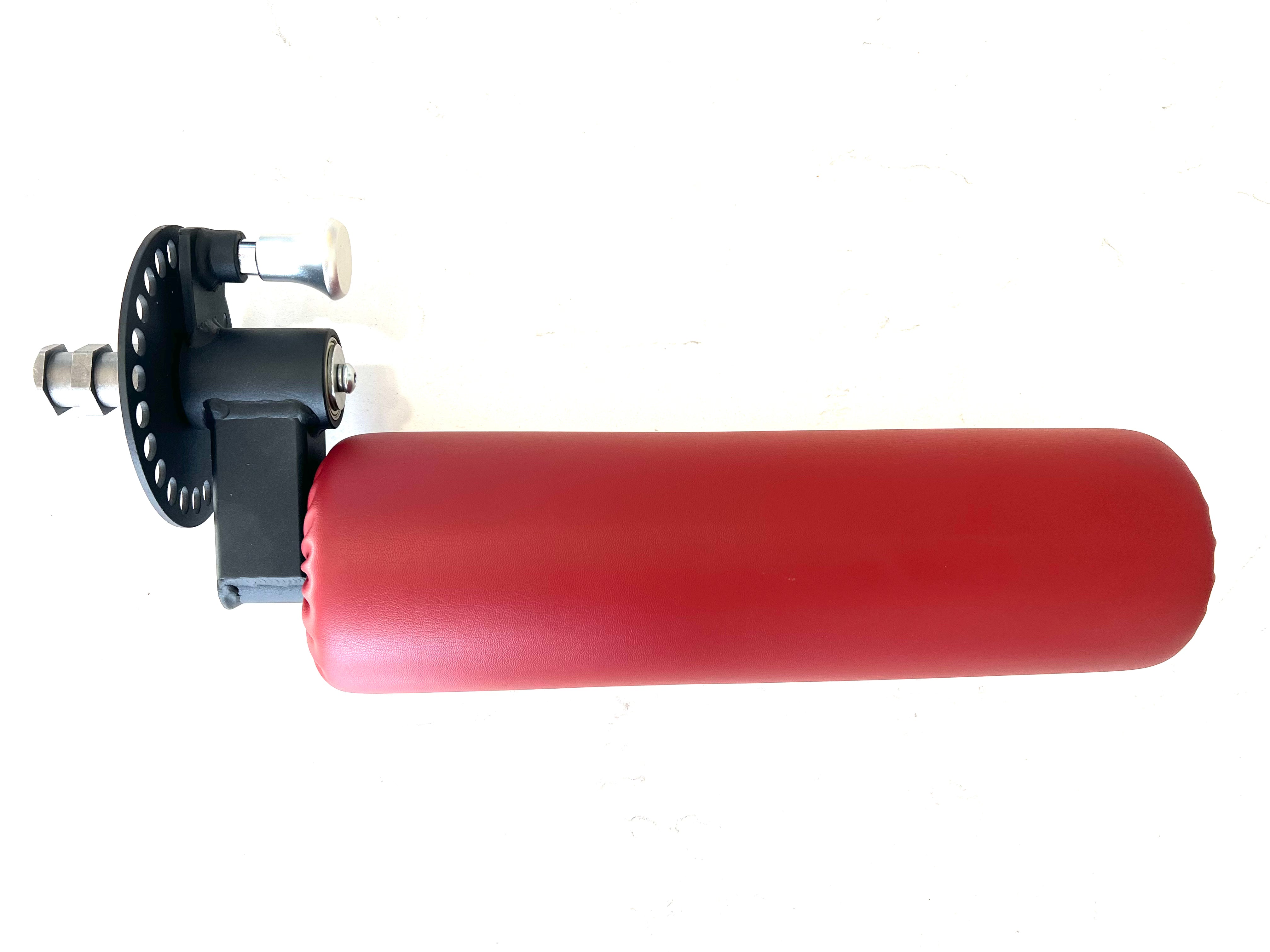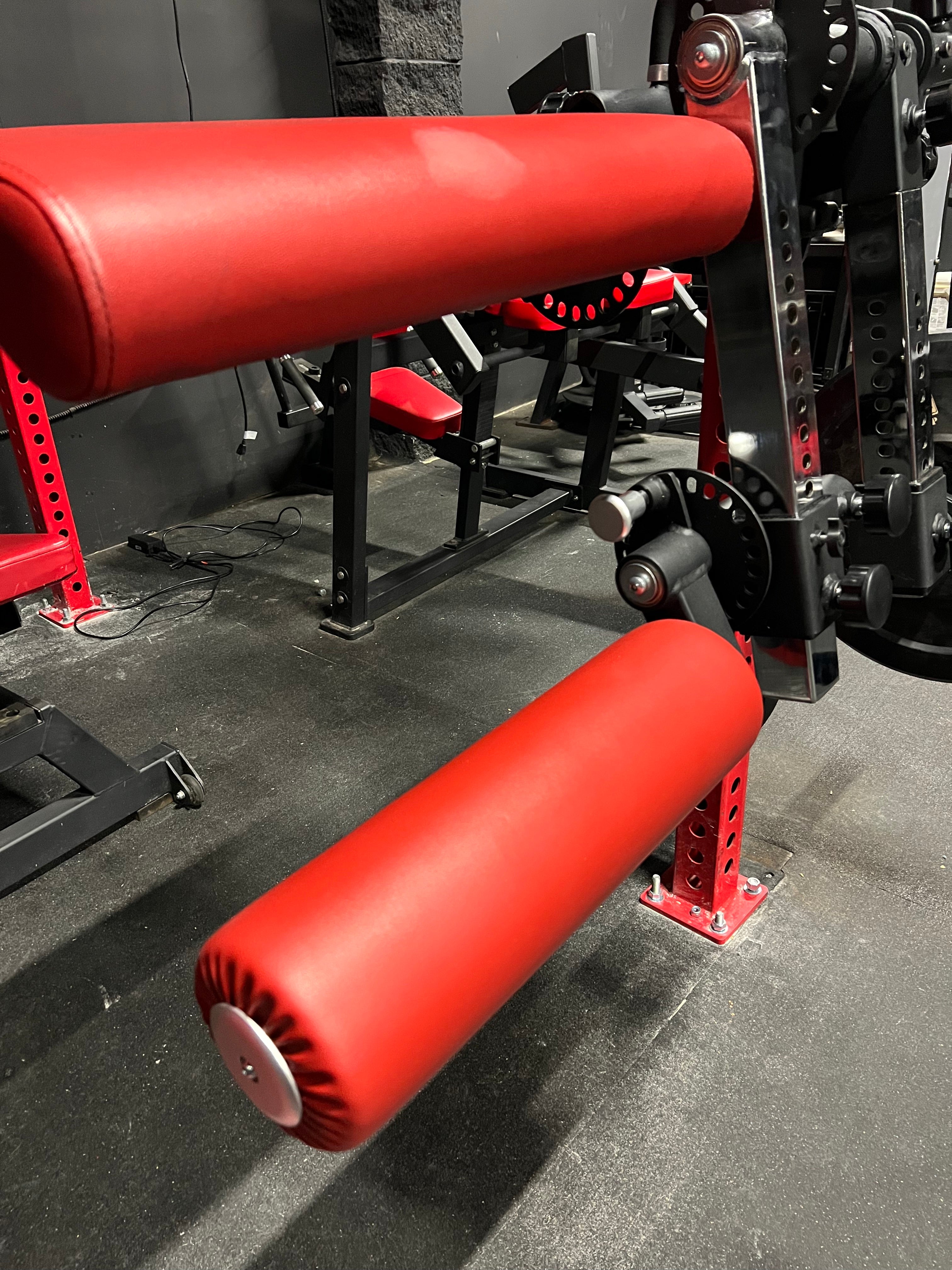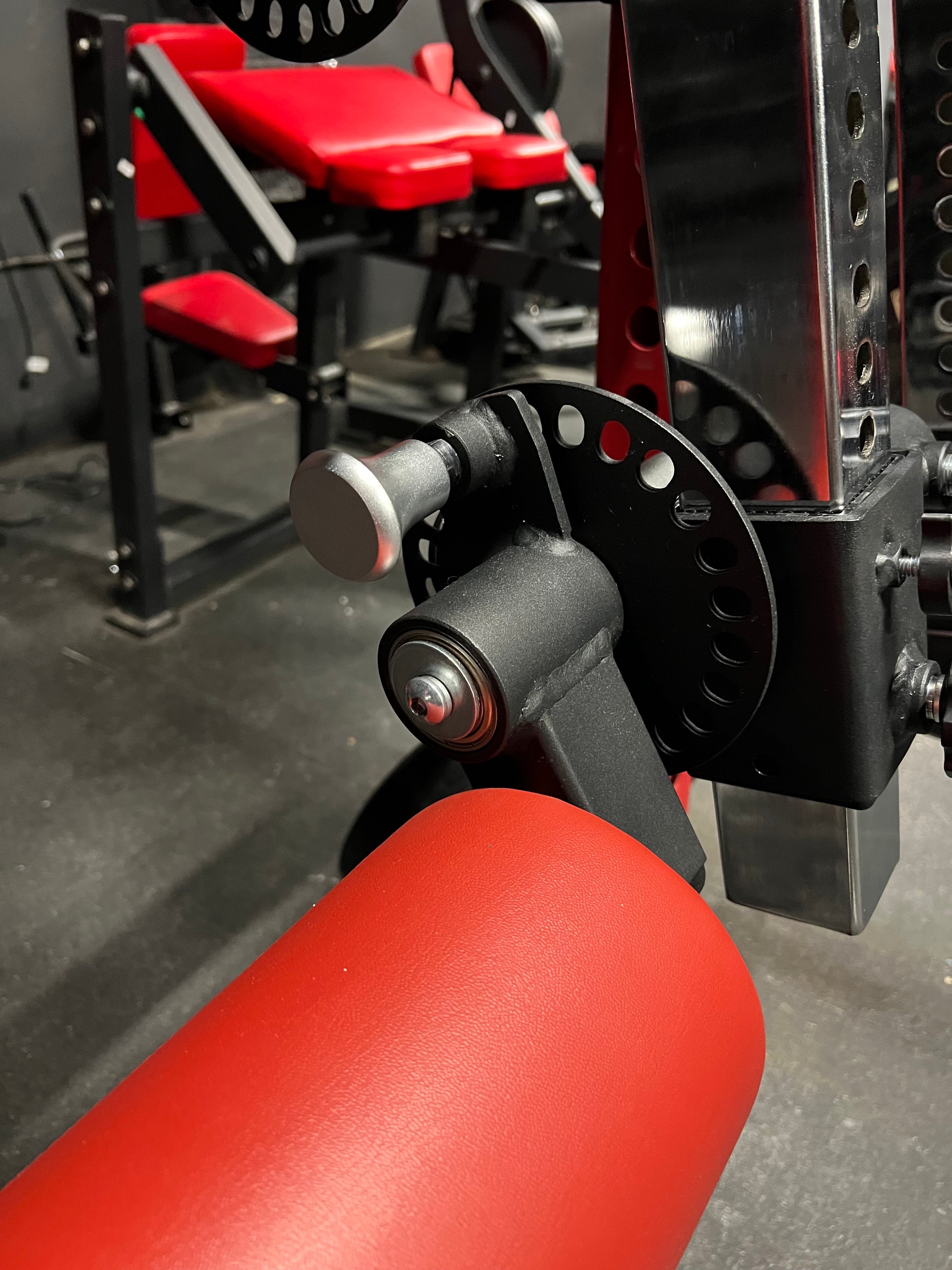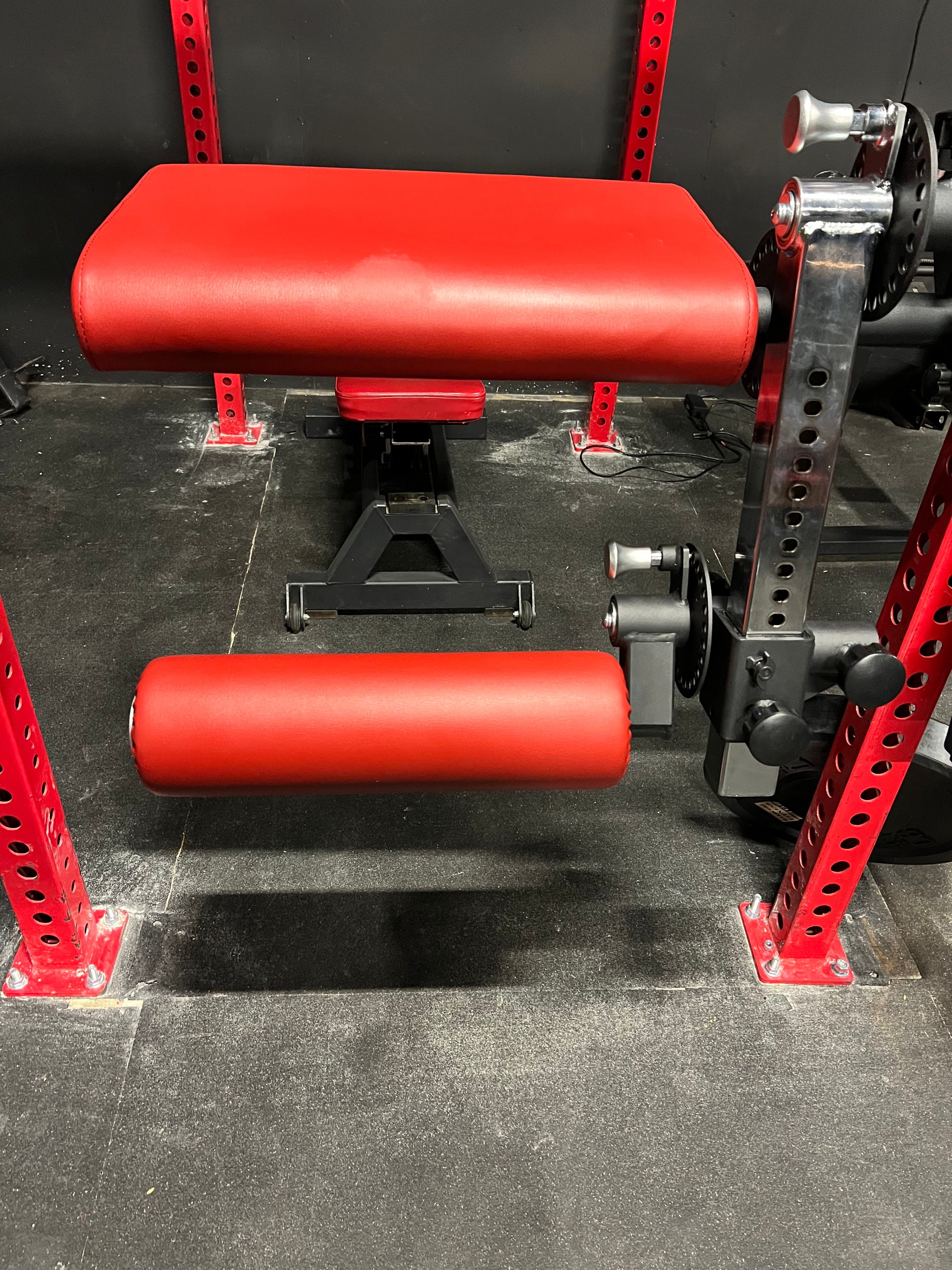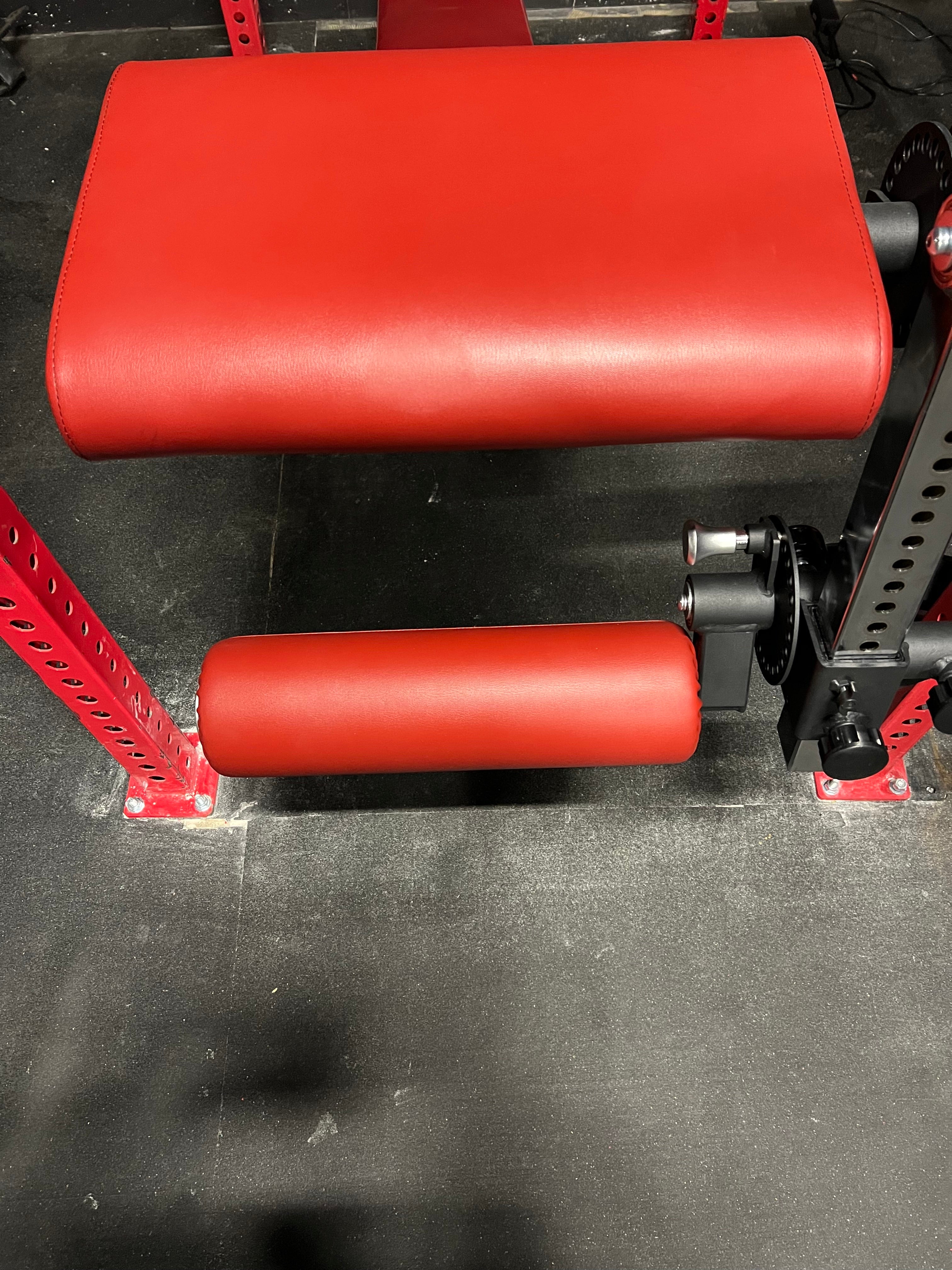 Self Adjusting/Adjustable Roller Pad (Long Leg Pad)
This is our self adjusting/360 degree pull pin adjustable long roller pad. This pad allows for faster and easier adjustment of pad height when using our pop pin OR you can pull and twist our pop pin to keep it disengaged allowing the pad to now self adjust height as being used. If using your setup to do partner or group training, or even hitting workouts with friends or family that are different heights, this is a must have addition to quickly change pad height between sets or allow to self adjust.
The adjustable roller also works to hold your thighs down for seated leg curl when paired with our rack attachment as well as lat pull downs, or many other exercises. We also added a little extra length to it making it just an all around premium roller pad!

Note: you must also purchase the Adjustable Roller Pad Hex Port Sleeve to properly utilize this roller for leg extensions/curls on the ISOLATOR. The current roller and sleeve aren't the same dimensions and if you use the standard hex port sleeve it will leave this roller sitting off center. The Adjustable Roller Pad Hex Port Sleeve has the port sit in a different location to allow this to align properly with the unit.