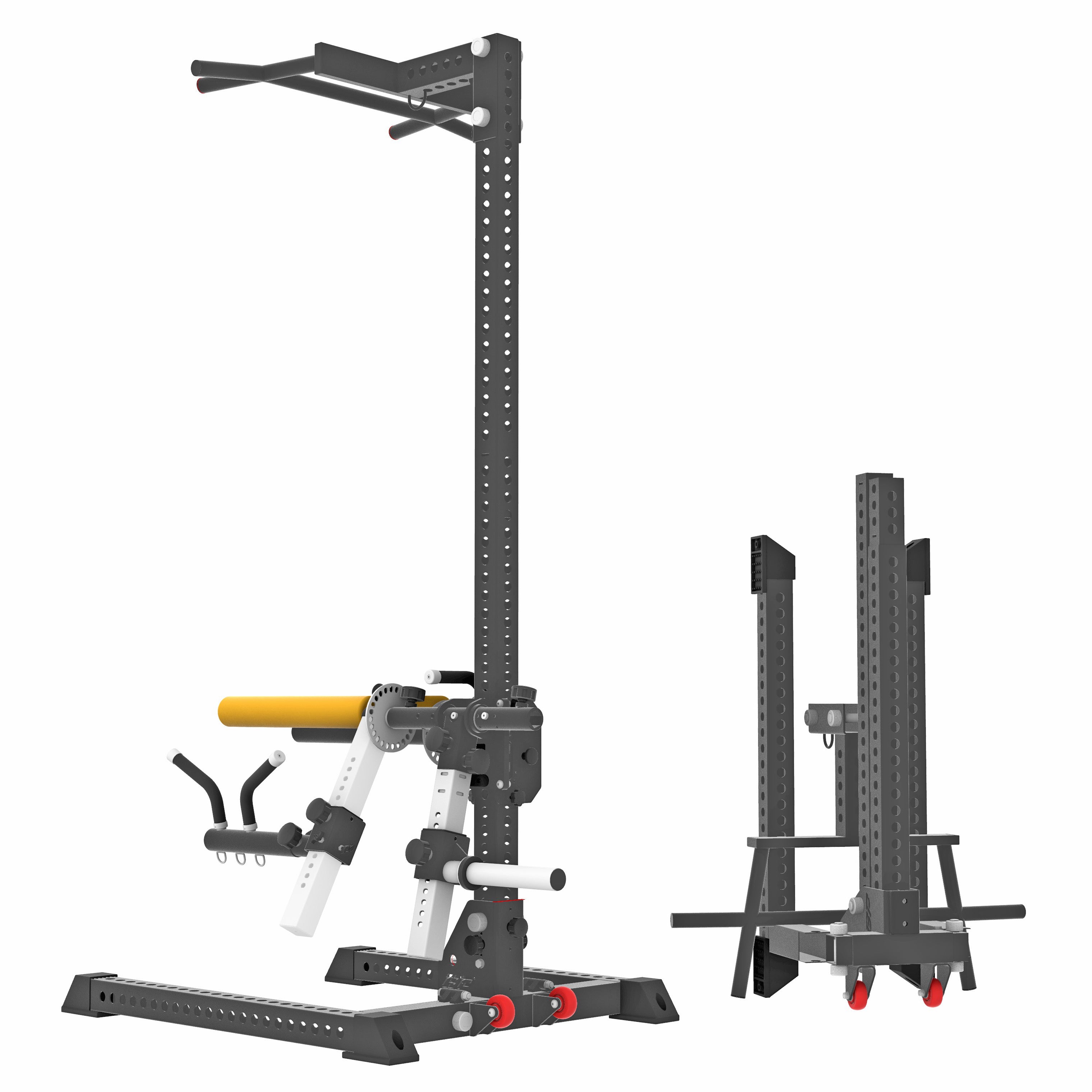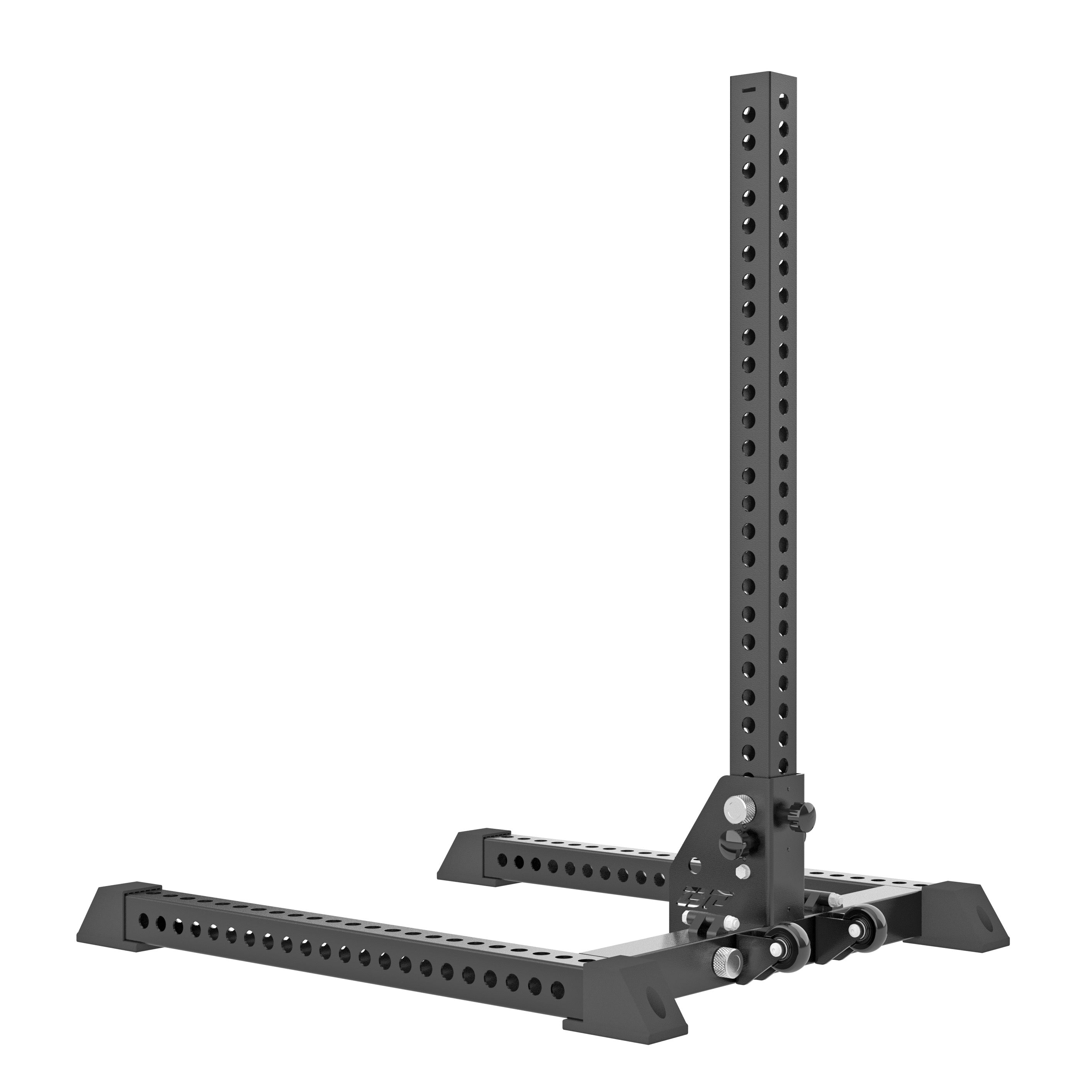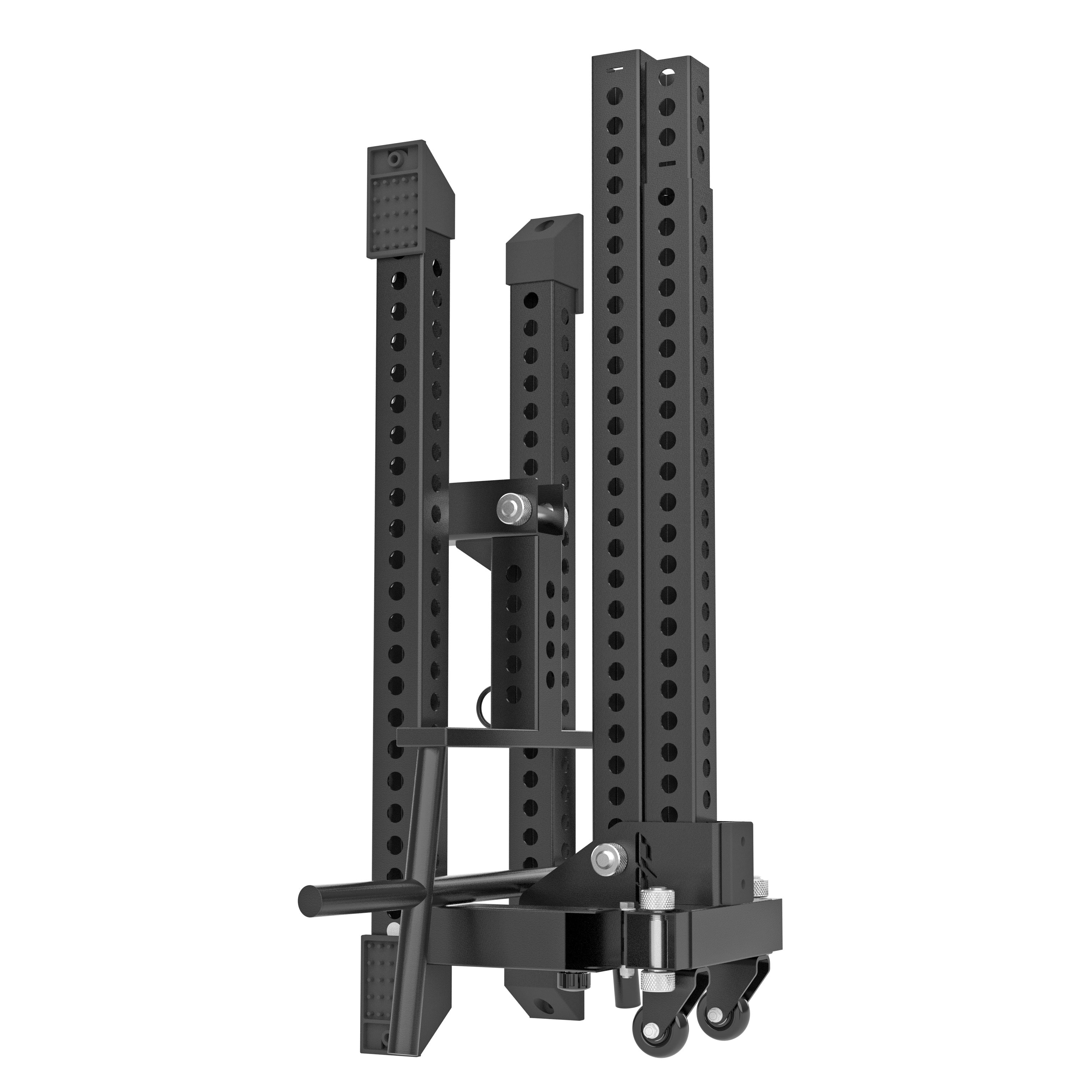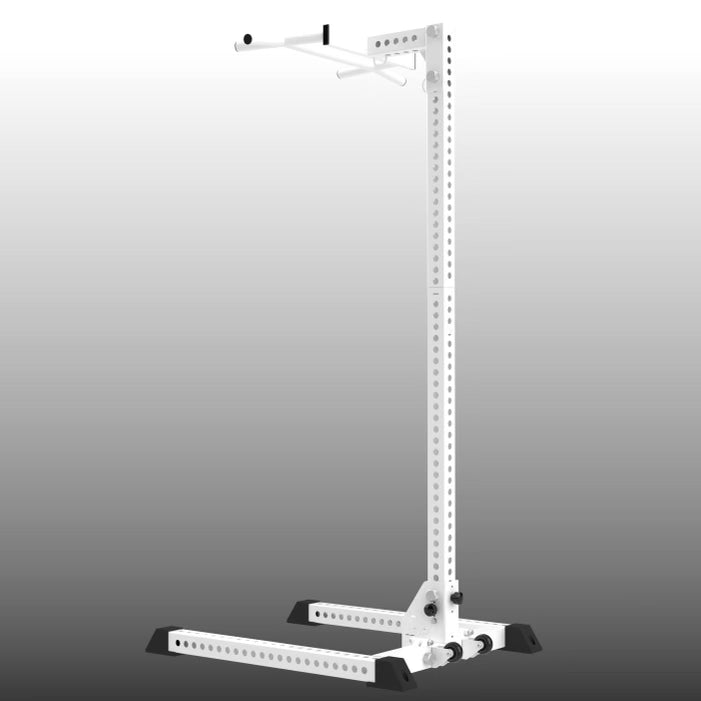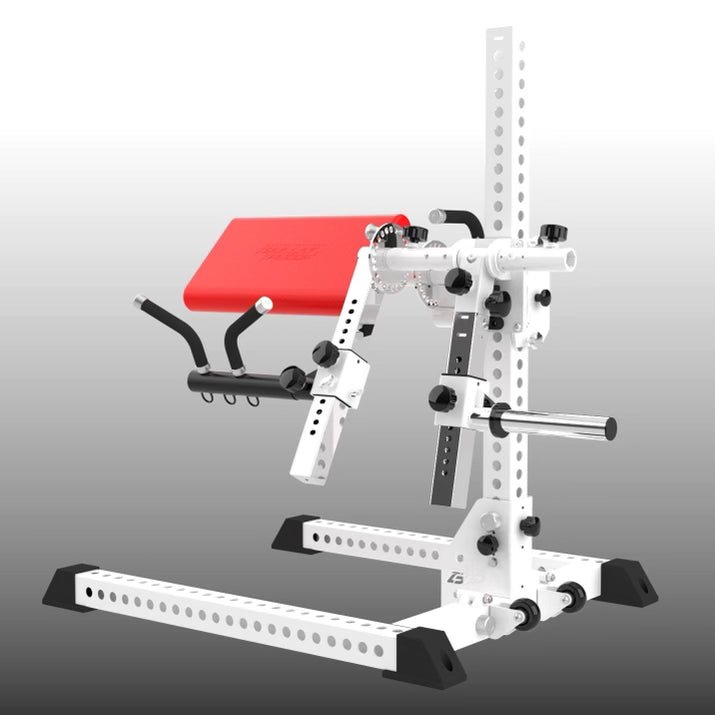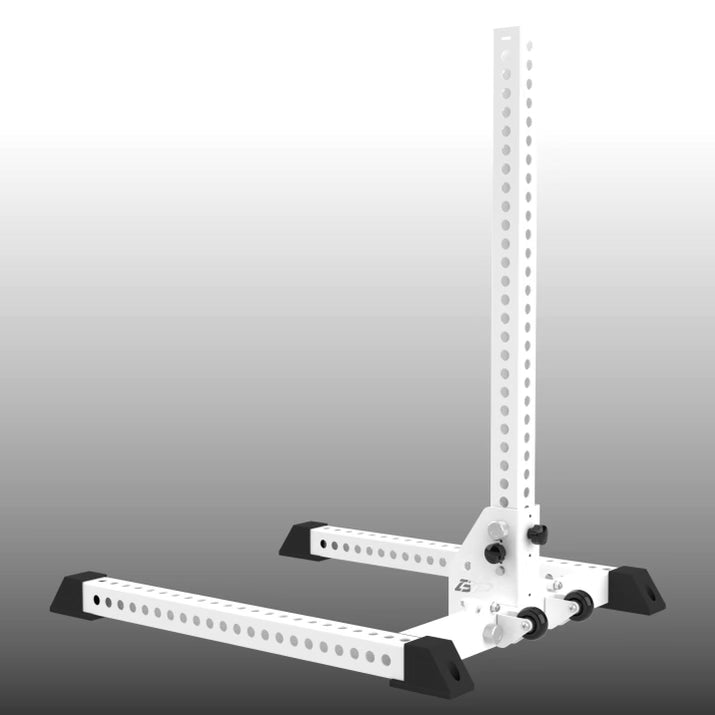 The Solo Stand Deluxe
Solo Stand Deluxe is going very quickly. Place your order to secure yours today. Units on preorder, allow approximately 90 days for delivery.
This innovative creation boasts a compact and foldable frame, designed to maximize space-saving capabilities while delivering an unrivaled workout experience.
After witnessing the overwhelming success of our renowned Isolator unit, we listened to the demands of our valued customers who yearned to provide it with a standalone home, separate from their squat rack. In response, we proudly developed the Tri Post Rack, featuring a single upright and dual foldable front uprights for seamless barbell movements. However, our dedicated team wasn't satisfied with just that - we pushed the boundaries even further.

Enter the Solo Stand Deluxe, the magnificent offspring of its popular predecessor. This mighty marvel offers a smaller, more cost-effective, and incredibly compact alternative in both usage and storage modes. In fact, it can effortlessly fit into a corner of your garage, serving as the ultimate space-saving solution! With its exceptional value, this sleek unit is every fitness enthusiast's dream come true. What's more, the Solo Stand Deluxe comes equipped with convenient wheels, ensuring effortless mobility and storage. Take your workouts outdoors in the splendid weather or transport it effortlessly for a thrilling exercise session on the go!
To enhance versatility and cater to your unique fitness needs, we provide optional upgrades such as the Upright Extender for added height and a Pull-Up Dip Bar attachment. Elevate your training experience and enjoy a wide range of exercise possibilities. Crafted with the finest materials, the Solo Stand Deluxe features a 3"x3" post with 1" holes and 8-gauge steel construction, guaranteeing unparalleled durability and longevity.

Experience the pinnacle of cost-effective space-saving solutions with the Solo Stand Deluxe. Transform your Isolator into a standalone unit or utilize it as a dedicated space for dips, pull-ups, and various other attachments. Embrace the freedom of a personalized workout haven and unlock limitless potential with this extraordinary fitness companion!
The Solo Stand Deluxe being as it's not braced at the top of its upright can have more movement or sway than a traditional rack anchored and braced at the bottom and the top in multiple directions. The unit will perform the given movements but if some movement of the upright would bother you this may not be the unit for you.
You may need to weigh the unit down if you are doing exercises where you aren't sitting on the seat or others that can move the rack under tension of exercise.
*Picture may include add-on products. Upright extender, pull-up bar and ISOLATOR are not included.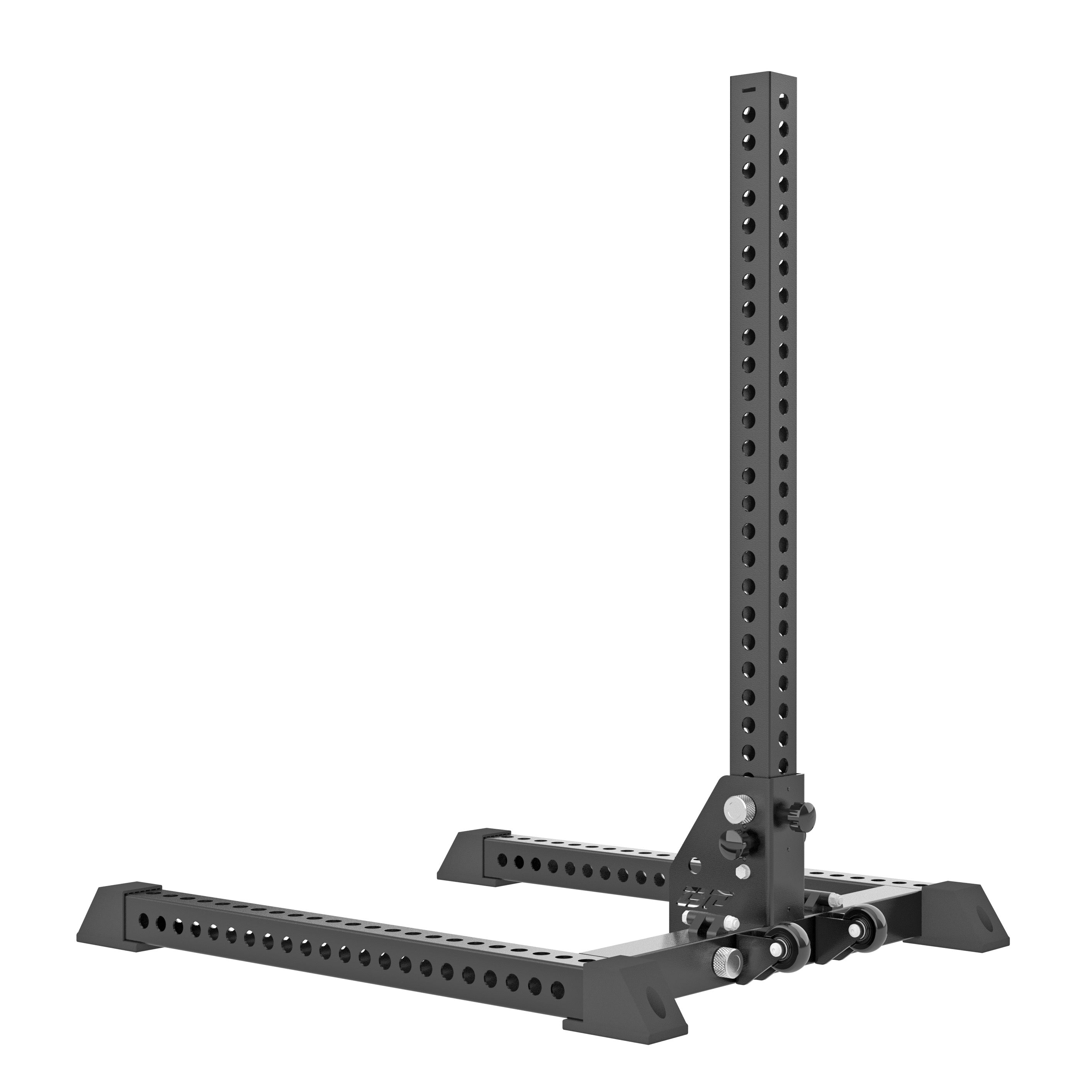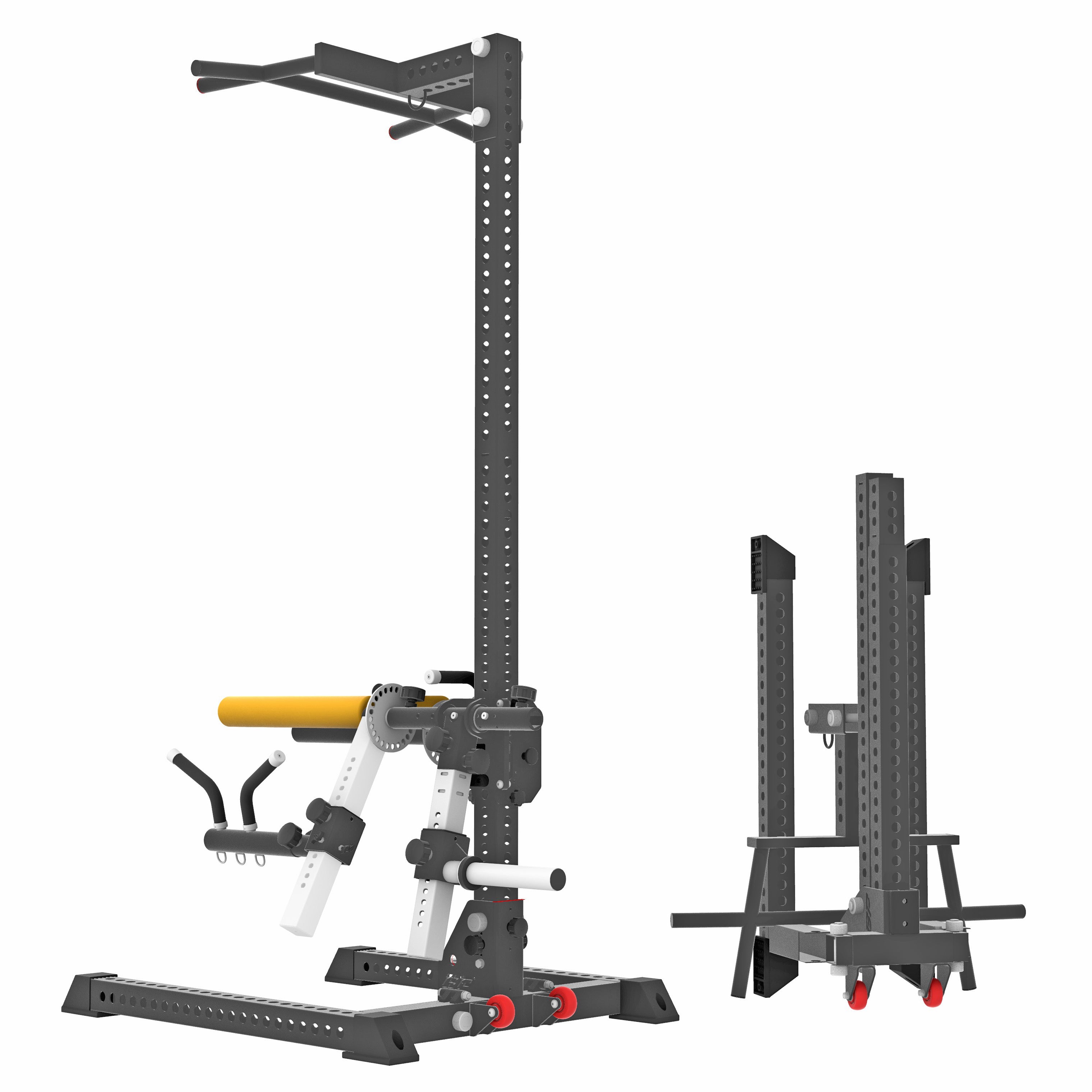 What's Included?
The unit is comprised of a rear single upright.
Additional upright extension and pull-up dip bar are sold separately.
Dimensions and weight capacity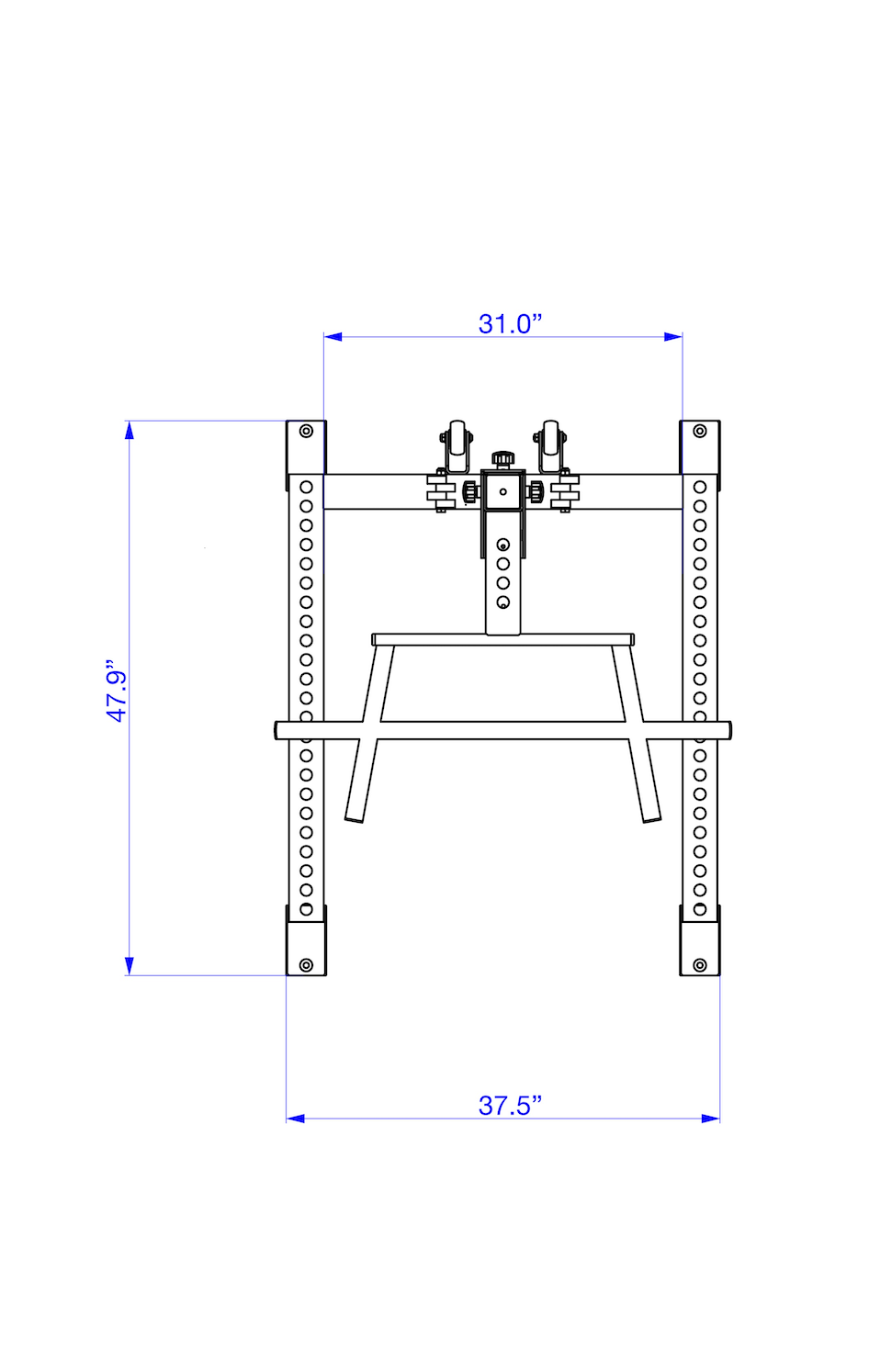 Distance Between Uprights
—
When Stored Upright It's
—
Shipping
See the chart for dimensions and weight of the box your SOLO STAND DELUXE are shipped in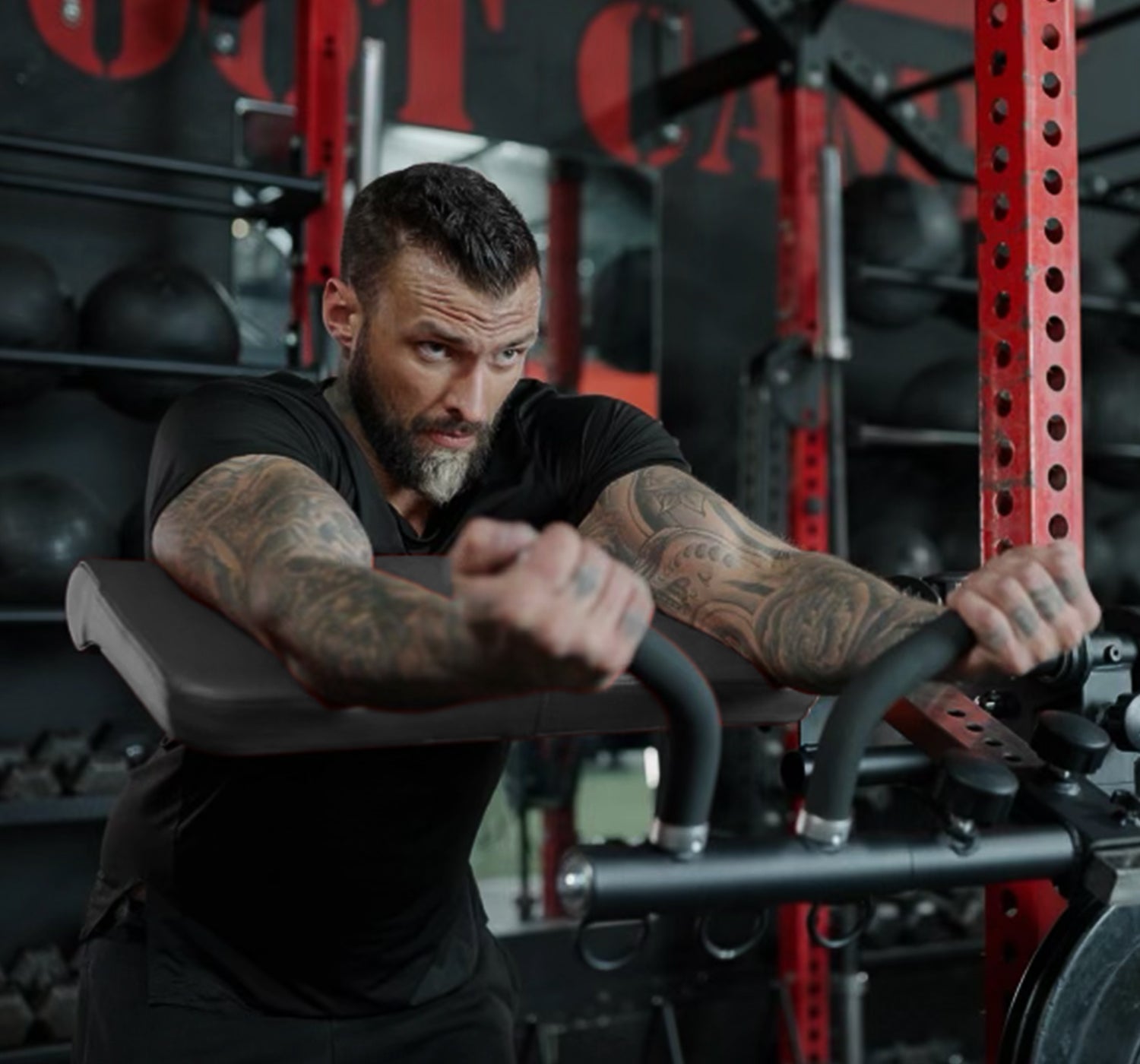 MORE COMING SOON
We'll be dropping more pieces, all of which are designed to combine multiple of our favorite gym machines into one commercial-grade unit. We are a company focused on serving the Personal Trainer in a small space to the garage lifter who wants to add their favorite machines to their workouts. We design, manufacture, and operate to fill that space in the fitness equipment world that's been unserved for too long. The days of choosing between a crappy multi-use home gym or an expensive single-use commercial gym piece are over!
FAQ
If you have any questions please feel free to contact us!
Yes, we ship all over the world. Shipping costs will apply, and will be added at checkout. We run discounts and promotions all year, so stay tuned for exclusive deals.
How long will it take to get my orders?

It depends on where you are. Orders processed here will take 5-7 business days to arrive when in stock. Overseas deliveries can take anywhere from 7-16 days when in stock. Delivery details will be provided in your confirmation email. Back order products take approximately 90 days.
This product has no reviews yet.