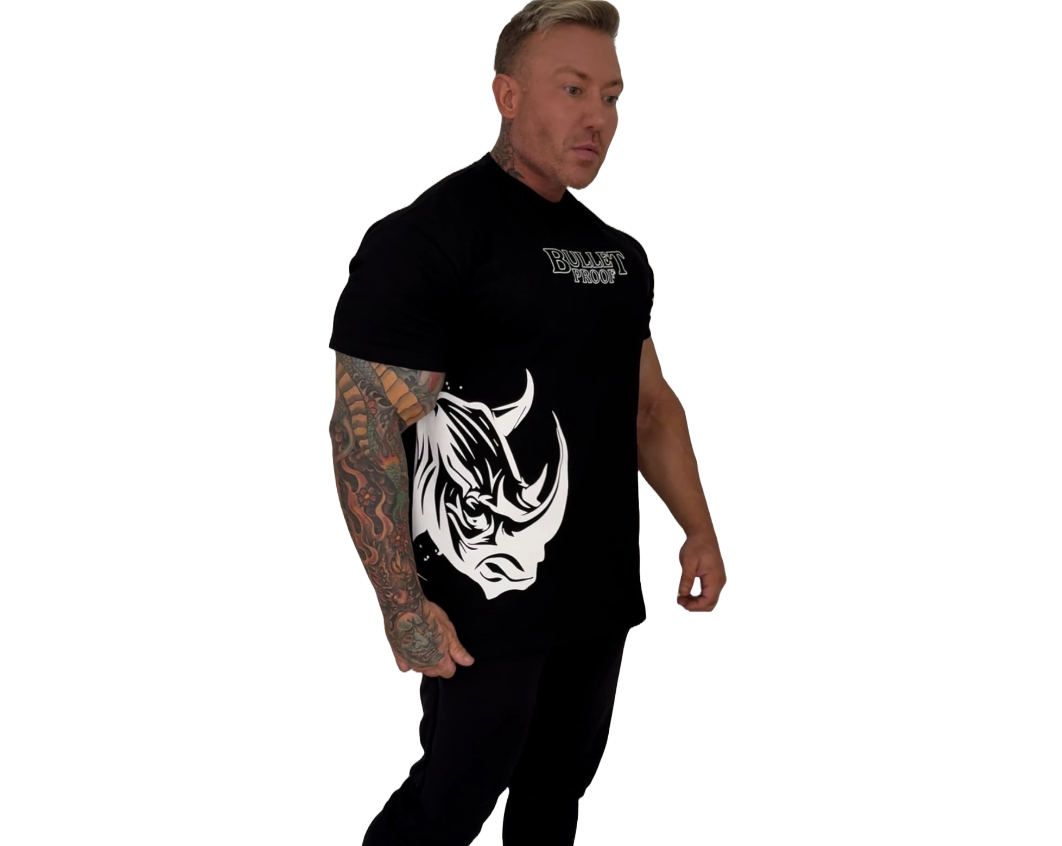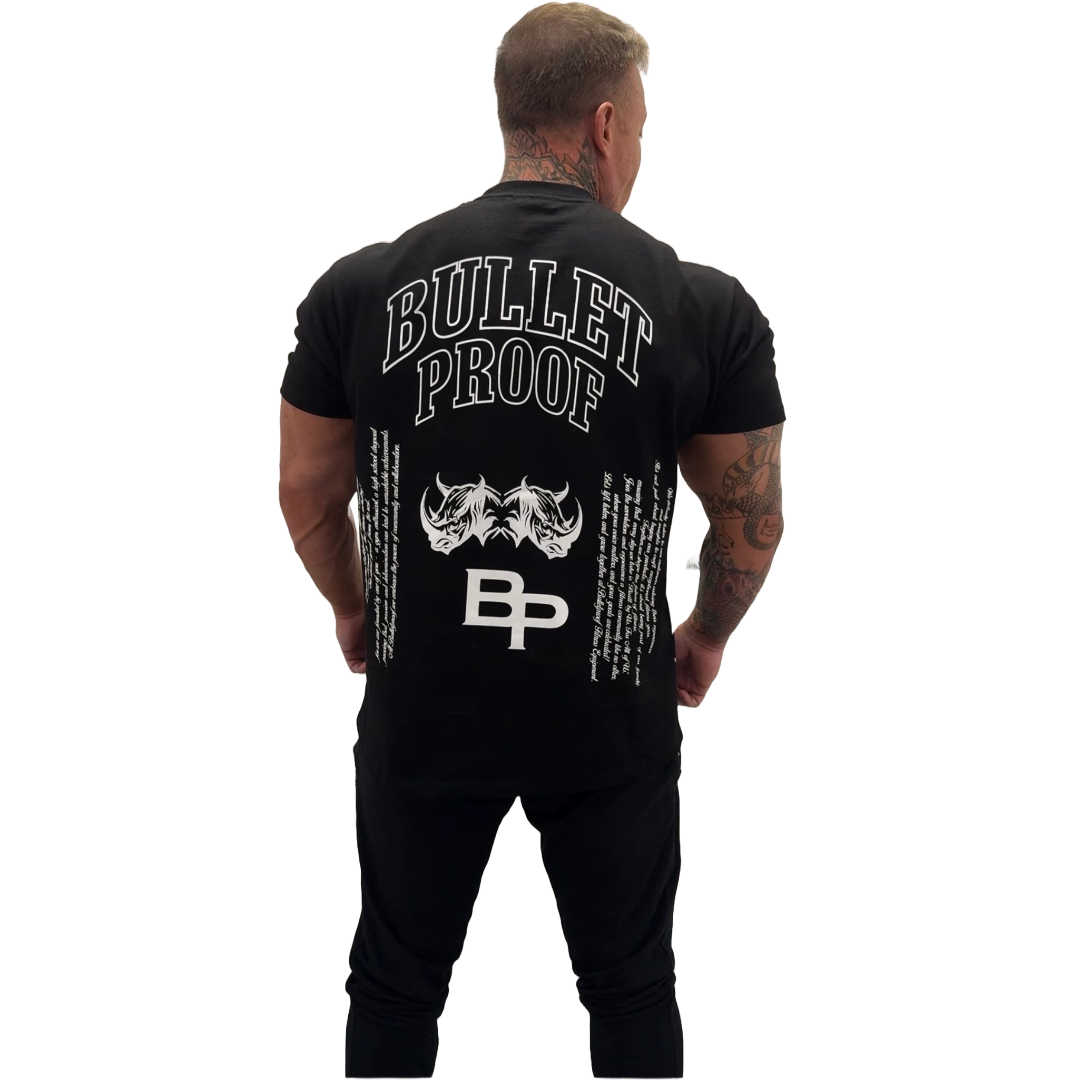 Rhino T-Shirt
This Rhino T-Shirt is made of 100% cotton, with a GSM of 300 for a comfortable feel. The unique fabric blend results in a garment that is both durable and breathable, giving you both style and comfort.
We are not just a company; we are a community of enthusiasts bonded by a love for innovation. We listen to your needs and craft equipment that responds to your goals because when your voice matters and your goals are celebrated, that's how you revolutionize an industry. One piece at a time.
Thank you for being an integral part of the Bulletproof Fitness Equipment community. Join us as we embrace the strength, resilience, and determination embodied by the Rhino—a symbol of our shared commitment to excellence in fitness.
*Model is 5'9" - 230lbs wearing XL